Latham Fiberglass Pool Options
At Aqua Pro, we'll partner with you to customize a pool that will transform your home and enrich your life. Part of this process involves choosing fiberglass pool accessories to enhance your backyard and heighten your enjoyment of the pool. While it can be extraordinary on its own, you can easily boost your pool's appeal with features like tiles and mosaics, waterfalls, and other easy additions like spas and tanning ledges.
ADD-ON FEATURES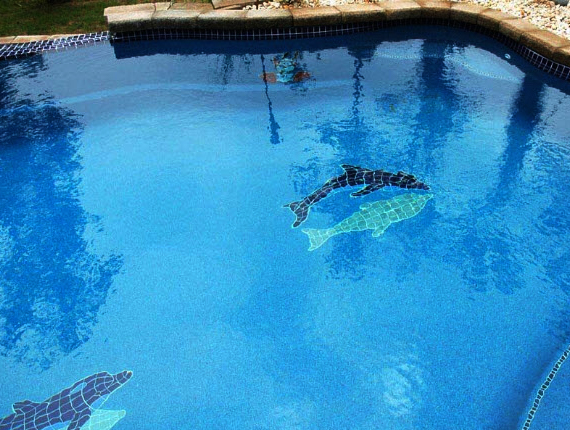 Tiles & Mosaics for Fiberglass Pools
Fiberglass pool features such as tiles and mosaics are an elegant way to upgrade your design. Choose between glass and ceramic tile in a multitude of patterns that will add a charming embellishment to admire as you dine al fresco or bask in the sun lounging poolside. If desired, ceramic or glass tiles can be inlaid as part of the steps and/or benches for an eye-catching accent.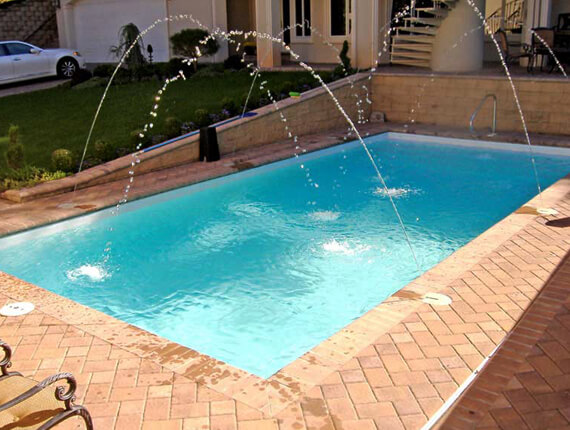 Custom Fiberglass Pool Water Features
Water features can make your pool more luxurious. Feel the day's stresses disappear as you relax to the soothing sounds of a bubbling fountain or enjoy the soft rush of a cascading waterfall. Water features can make your pool a more enjoyable place, even if you're not in it or looking at it. Waterfalls and bubblers can create the soothing sounds of crashing ocean waves or a babbling brook.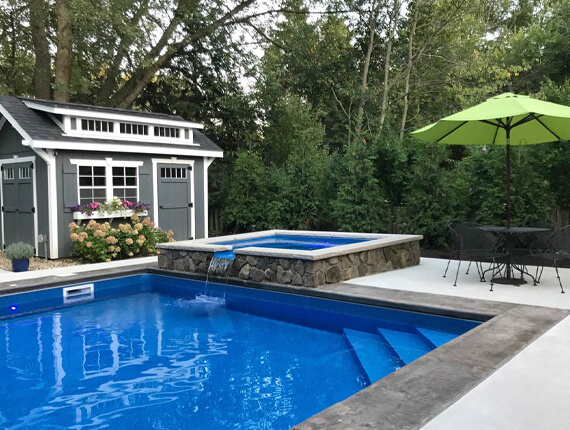 Spillover Spas
Let the warm, churning waters envelop you as you slip into your very own spa for a calming soak any time you want to. Add a glass of wine or a cold beer, and you'll never want to leave its comforting embrace.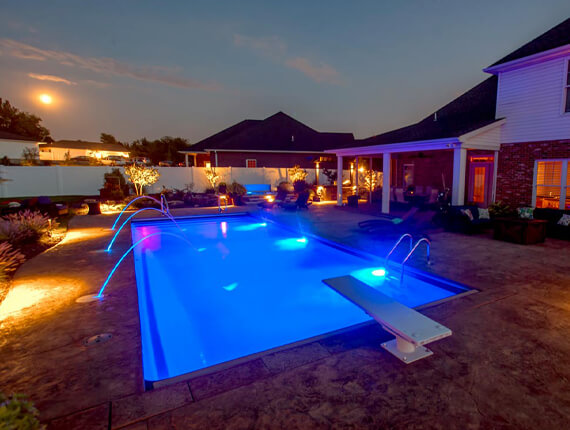 LED Lighting
Lighting is one of many fiberglass pool options that will take your pool experience from enjoyable to sensational. Iridescent lights illuminate a tranquil pool at night to turn an evening swim into an extraordinary experience.
Automatic pool covers are safe, reliable, and easy to use. They offer incredible peace of mind for homeowners who want to prevent accidents or keep loved ones and pets out of harm's way.
Solid and mesh pool covers are designed to protect your pool for safety and lower your maintenance costs throughout the winter. They also keep debris out of your pool and block sunlight so you can save money on pool chemicals and enjoy cleaner water.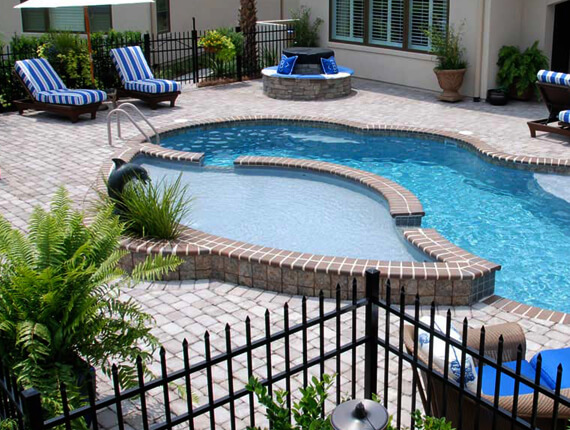 The Versatility of Tanning Ledges
A more modern element of fiberglass pool customizations, a tanning ledge allows for the cooling water to caress your skin without the need to submerge yourself. Place pool chairs or lounges on the tanning ledge to settle back as the gentle waves circulate around you, or enjoy family time splashing around with younger ones in the shallow water.