Optimum Above Ground Pool
If you're looking for an Above Ground Pool that is strong, sturdy, and built to last – look no further than Optimum! With its wide variety of installation options in an array of round sizes, Optimum is so versatile, it can be installed to fit any yard – even if it's not completely flat!
With its 2 inch thick insulated wall panels, all aluminum and stainless steel construction, the Optimum pool offers the best in strength AND versatility. And with Optimum's compact shipping and quick, easy assembly – you'll be swimming in no time!
Specs
Primary Specs
Round Sizes
16' | 18' | 21' | 24' | 27' | 30'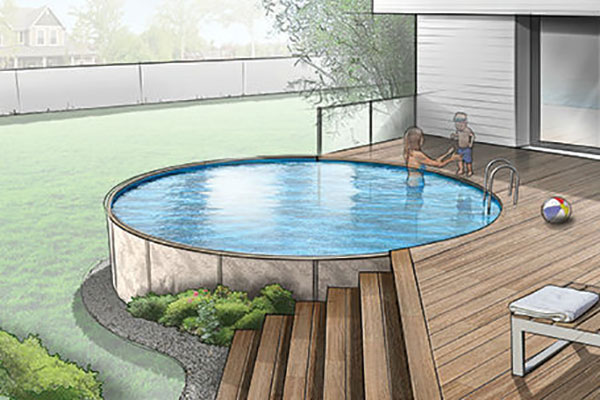 Wall Diagram